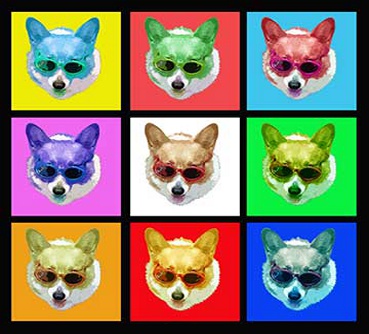 by Cindy McIntyre

Your pet's 15 minutes of fame

This transformation is a co-creative effort. Do you like jewel tones, or pastels? Do you want four-squares or nine squares? Do you want a black background or some other color?

There's nothing automated about this process. I don't just click a button and Warhol appears.
Oh no
. I experiment with color effects using digital tools. No one filter will create the subtle effects I desire.

These are samples of images I have done over the years.

Imagine what I can do for you!

Contact

2012 copyright Cindy McIntyre - All rights reserved.

From snapshot to PopArt